Everybody has their own interests and preferences for that type of movie or TV show you put on to rewind. Whether it is to get inspired, informed or simply to enjoy. To get some quality time with friends, family or alone. At DutchChannels we believe in providing exactly that: the right content for the right people. We offer unique streaming platforms to bridge the void between specific interests and the contain-a-bit-of-everything platforms. And we've only just begun.
The biggest European Christian channel, a feelgood channel: our platforms serve viewers with their own unique interests with international films, series, documentaries and TV shows. We stream international known movies and series, and create local content in several countries. Having started in the Netherlands, we are now also available in the UK, Ireland, Belgium, Norway and Sweden. And again: we've only just begun.
What do we do?
Nowadays, content is available always and everywhere. Viewers make more conscious and personal choices. And that's where we come in. Because where a number of large streaming services try to serve the widest possible audience, DutchChannels consciously opts for niche markets. We offer our target groups specialised content within their area of ​​interest. And by knowing their personal preferences and interests, we are able to build solid relationships. So our viewers are not just subscribers, they are part of our communities.
How do we do that?
To ensure that we deliver quality, we are there every step of the way. We have experts to develop, implement and manage our streaming platforms, our brand, and our independent channels. But our work goes beyond building a platform on which people can watch movies and TV shows. We buy, edit and create content. We development formats, produce content and do management. We have a dedicated team on online marketing, media, data, and the techniques behind the platform. From idea to execution. From linear to online. From single to multi-channel. From advertisement to subscriptions. Giving you guaranteed top quality and experience, every step of the way.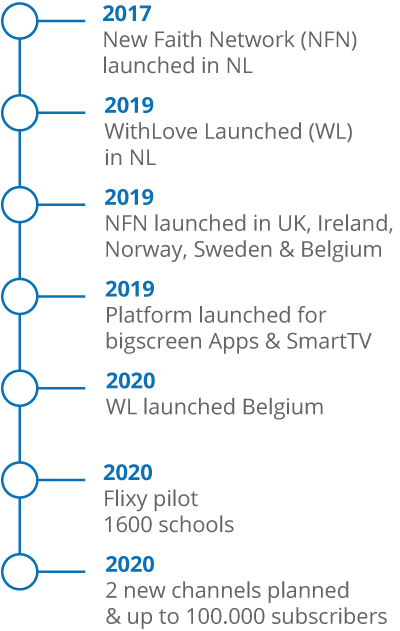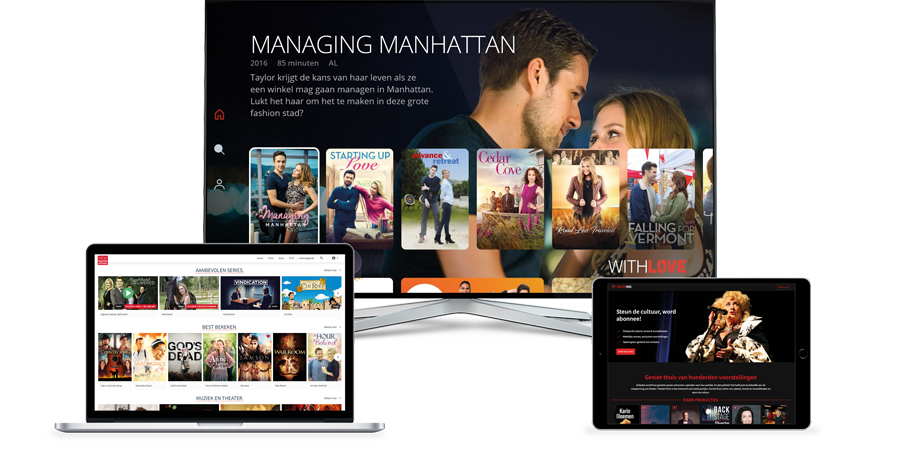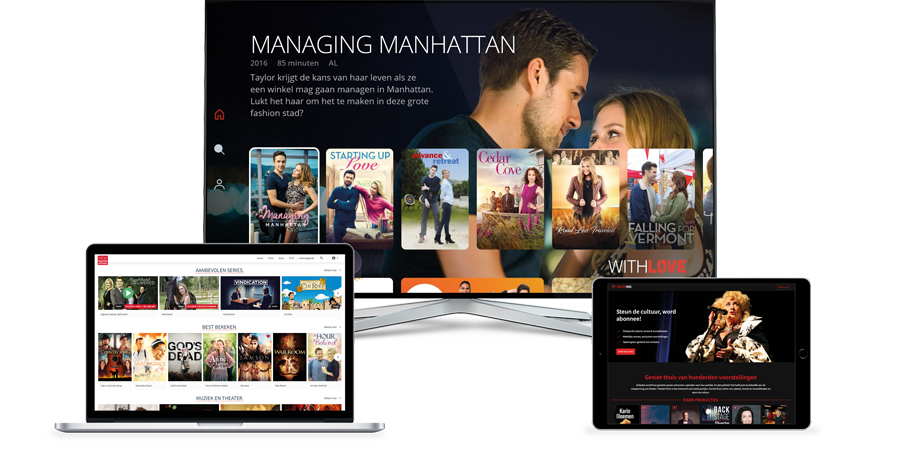 Watch your favourite films and series everywhere on any device!
DutchChannels is full service in-house; data, content, marketing and technology. With a team of over 50 professionals in many disciplines we are working to create the best experience for our viewers. At our dynamic company everyone takes responsibility in their discipline and works together as a team for the best results.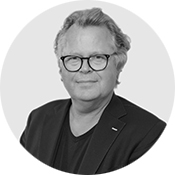 Cameraman, CEO of the largest technical broadcasting company in NL, and now founder of DutchChannels.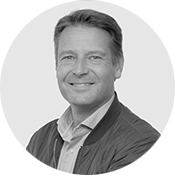 Experienced in international sales, deep knowledge of broadcasting, TV and video and co-founder of DutchChannels.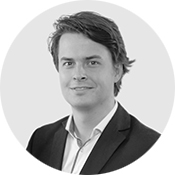 Passionate technician in the music studio and serious about the the highest quality streaming at DutchChannels .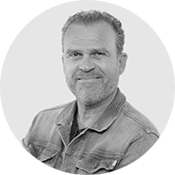 Platform & Content Director
A nestor in Dutch TV, with a nose for the best and original content. Responsible for all movies and productions at DutchChannels.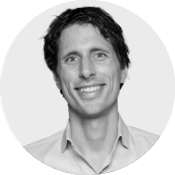 Architect of rapid growth for multinationals and startups. Strong marketing track record, now connecting the dots at DutchChannels.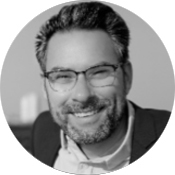 With years of financial experience at international and media companies, now excel sheet guru of DutchChannels.
We are proud of our originals: in house, tailor made content for our target groups.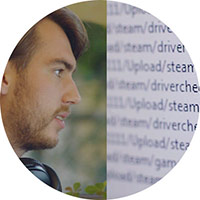 Our developers ensure our high quality streaming, build apps, develop intelligent translation software and optimise our user interfaces and data platforms that handle thousands of events per hour.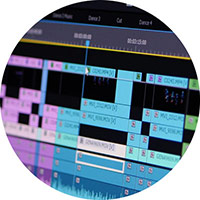 Our marketeers run international multimedia campaigns for our brands, target new audiences, build relations with current and potential subscribers and find out what content inspires them.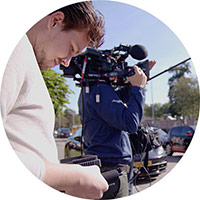 We are a full service media company: we create, buy, edit, screen and stream content. Together with all kinds of professionals, managing everything in a vibrant, growing and inspiring environment.
As a young media company we are flexible, able to respond quick and effectively to developments in the dynamic world of streaming. With a young, energetic and passionate team alongside highly experienced senior professionals we offer a unique working environment.
Do you thrive in dynamic environments? Is it your passion to create the best experience for all customers? Are you not afraid of complex technical structures? And do you want to join an enthusiastic team of professionals and help build amazing community platforms?
Then we might be looking for you! Have a look below to see our current vacancies and don't hesitate to send us an open application.