Why do you find yourself going back to the same kind of movies or tv shows? Because to you, it feels like home. Watching your favourites with friends or family, or on your own, helps you unwind. We make sure your screen time is worthy of your attention.
DutchChannels is a full-service media company that offers quality streaming services to the smallest niches. Our viewers are more than subscribers: they are members of the communities we build for every niche we serve. 
Our exclusive deals with world-class production companies, combined with top-notch technologies, ensures the highest streaming quality and the very best content. On top of that, we also create Originals in several countries.
Each of our channels has its very own character, shaped by what our viewers want. We curate an unparalleled selection of unique interest videos – from internationally acclaimed movies and documentaries to TV series and shows and also create our own local content in several countries. 
Operating from Hilversum (the Netherlands), our services are now also available in the UK, Ireland, Belgium, Norway, Sweden, Australia and New Zealand. New Faith Network is the leading Christian entertainment channel in Europe, whilst WithLove is the fastest growing feel-good channel. We are also very happy to be pioneers in terms of theatre streaming and soon we'll be adding concert streaming to that list, making you feel like you're in the Royal Theatre or Concert Hall – from your very own sofa, safe and sound. Pandemic-proof!
What do we do?
Content is everywhere, trying to tempt your attention, always. At DutchChannels, we are connecting viewers who share similar preferences and interests and only select the best for them. We take community feedback seriously: over time, we build solid relationships with our viewers, turning them into trusted community members. Rather than serving the masses, we welcome the niches. 
We started to build our scalable streaming service in 2016, giving high priority to usability and design. What our viewers take for granted – smooth streaming, smarts apps and tempting content – comes together thanks to the high standard techniques used by our fast-growing team of front and back end developers and UX experts.
How do we do that?
Imagine you're looking forward to girls night, catching up and watching a fun movie. What's a nicer thought: to spend ages trying to find a suitable movie, or to head over to WithLove and start watching just what you wanted? 
In order to provide our users with something so user-friendly and easy to use, our team of experts had to develop, implement and manage our own platforms. But also we buy, edit and create the content we offer on those platforms. We really are there from idea to execution to guarantee top quality on all levels.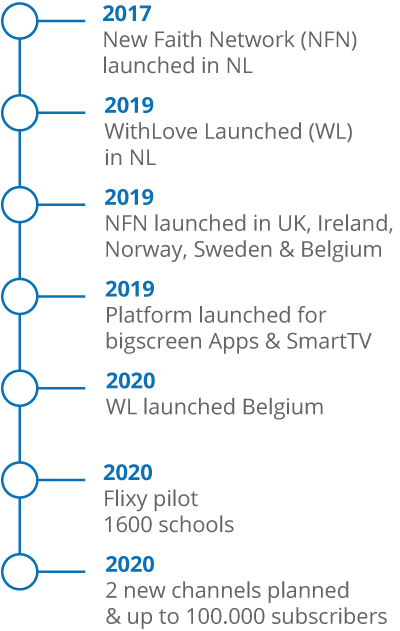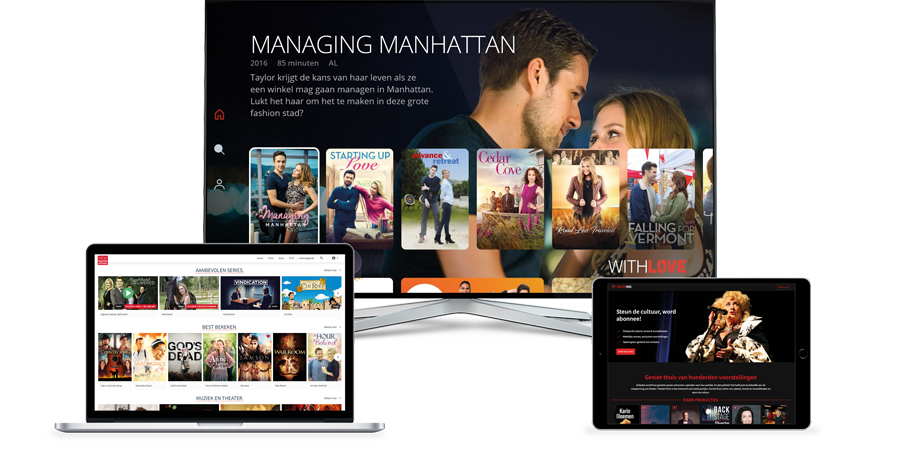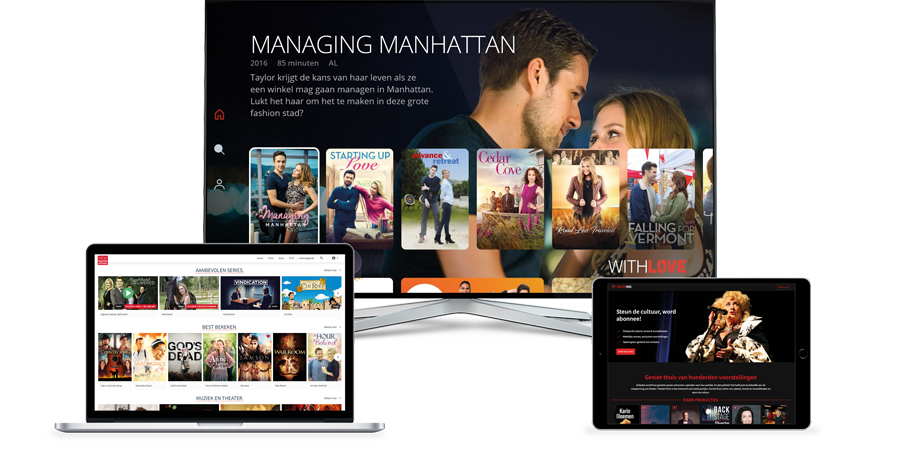 Keep watching content you love, always, anywhere.
DutchChannels is full service in-house; data, content, marketing and technology. With a team of over 60 professionals in many disciplines we are working to create the best experience for our viewers. At our dynamic company everyone takes responsibility in their discipline and works together as a team for the best results.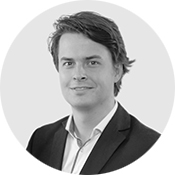 Passionate technician in the music studio and serious about the the highest quality streaming at DutchChannels .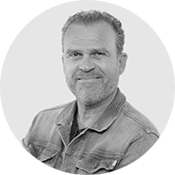 Platform & Content Director
A nestor in Dutch TV, with a nose for the best and original content. Responsible for all movies and productions at DutchChannels.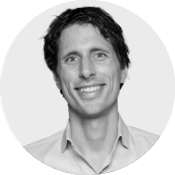 Architect of rapid growth for multinationals and startups. Strong marketing track record, now connecting the dots at DutchChannels.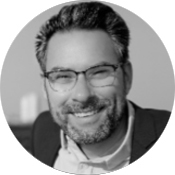 With years of financial experience at international and media companies, now excel sheet guru of DutchChannels.
We are proud of our Originals: in-house, tailor-made content for our target groups.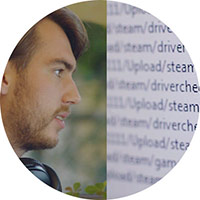 Our developers form the core of our data-driven company, with enough freedom to dispute decisions, and always aiming for the smartest solutions in the most cost-efficient way.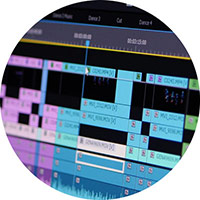 Our marketeers run all multimedia campaigns for our brands, targeting new audiences and building relations with current and potential subscribers. What makes them tick?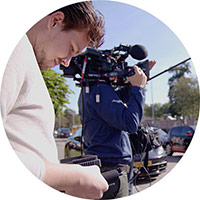 We are proud to be a full-service media company: we create, buy, edit, screen and stream content in-house, with experts from various disciplines, in a vibrant environment.
DutchChannels is committed to working with the best and the brightest. Together, we inspire people all over the world with streaming channels of their interest. Flexibility is part of our DNA, empowering us to respond quickly and effectively to developments in the dynamic world of streaming. With a highly experienced leadership team, enabling the new generation in their field of expertise, we offer a very unique work environment. Call it yin and yang, oldskool versus newskool – we believe it's our recipe for success.
Do you have what it takes to become part of the future of streaming? Are you passionate about creating the best experience for every kind of viewer? Do complex technical structures inspire rather than scare you? And are you ready to help build amazing community platforms? Check out our current vacancies below, and don't hesitate to send us an open application.